Ms. Sharon Beach, Preschool Director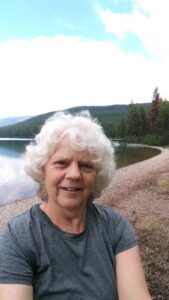 Sharon Beach has been working in the early childhood field for 10 years. She comes to us from First English Lutheran Preschool and Kindergarten where she was lead teacher in a four year old classroom and worked as an assistant for one year in the younger fours class. She was also on the environment team where she created a native plant garden, led integration of raised bed gardening into the curriculum and created the school's annual Earth Day celebration. A Delaware native, she earned her BA in Communication and a certificate to teach Elementary Education at University of Delaware. In addition, she has a Masters in Leadership in Teaching from Notre Dame University.
She is married to her husband Dan and they have lived in Waverly for 25 years. They have two children Shelby (20) and Skylar (16). In her free time, she enjoys working in her vegetable gardening, hiking, planning trips for her family and enjoying food from other cultures.
Sharon comes to us with a passion to serve families and lead a preschool rooted deeply in a diverse community. She taught Pre-K for a year in a bi-lingual school in Honduras and did a medical mission trip there in 2019. Sharon believes that children learn best doing the work they were meant to do, PLAY. She is dedicated to ensuring that during children's play, adults in the classroom build high quality connections with the kids and through their interactions help children reduce stress and develop emotional resilience.